Before the working day starts the shop lurchers get to stretch their legs……….
Ladbroke Square in Notting Hill on a frosty morning, is often followed by a walk in Kensington Gardens
or on the Little Scrubbs where the whippets and lurchers run fit to burst…………….
Then it's down to work in the King's Road, with the two dogs are happy in their basket under a desk.
Tables are always something that are needed, for a bunch of flowers or to put your drink on when you relax at the end of the day, these are some of the ones that we have in stock at the moment.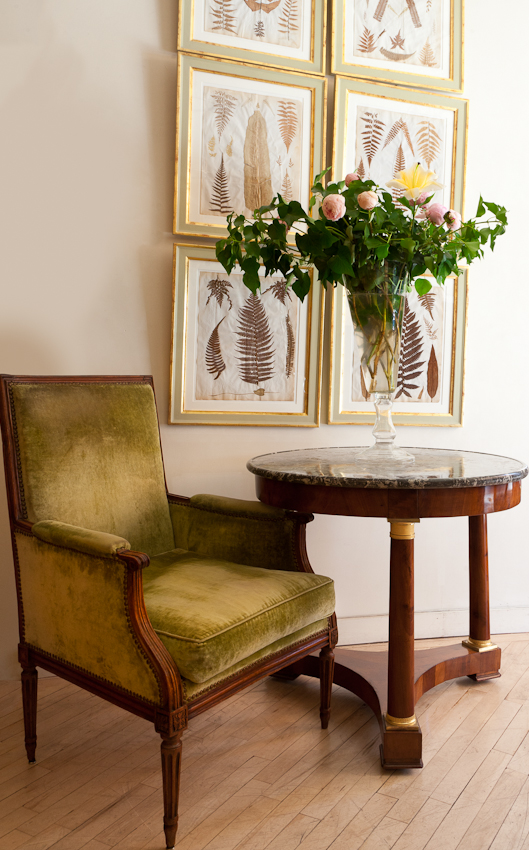 with a diameter of 81 cm or 32" there is room for flowers and a glass of wine
The same size as the one able but a different look…….
or for the more exotic, this specimen marble topped table could fit the bill.
this elegant George IV library table, would look good behind a sofa with an elegant bunch of flowers.
You also need tables against the wall and we always have a good selection of consoles on show, this one was made by the celebrated French 'eboniste' or furniture maker Jacob
or this elegant console table with a black marble top, seen here with a large pair of candelabra
or if you have a large wall this impressive console probably also by Jacob would make a grand statement; seen here below a collection of 18th century black and white engravings.
All our stock can be seen at our website
Julia Boston
or if you just want to jump to what's new click
here